Mommy's
Little Helpers
Designed with the family in mind, we developed our line of 100% natural essential oil blends to help parents facing many of life's most common ailments, like coughs and colds, and trouble falling asleep. Plus, our products are Pediatrician and Dermatologist approved, so you know they're safe!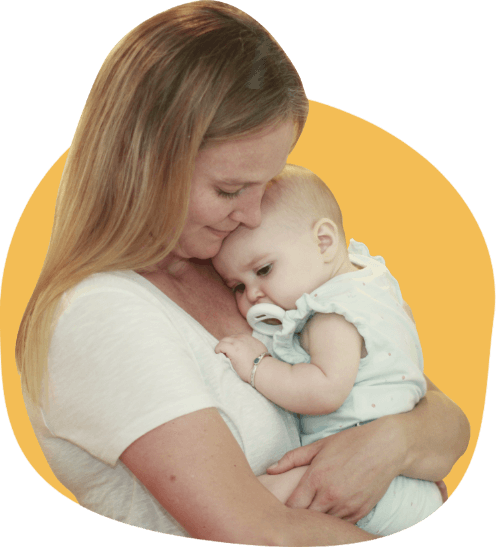 Add us to your baby registry
We are the moms behind Oilogic® , and our goal was to make a collection of products using soothing, natural essential oil blends and products for the wellness of babies, toddlers, children, and the entire family. We formulate all of our products with 100% Pure Essential Oils and then dilute appropriately to be safe for topical application for various age ranges. Many of our most popular products, including our Essential Oil Roll-Ons, Epsom Soaks, Diffusing Oils, Essential Oil for Bug Bites and Gift Sets are certified Made Safe, meaning they've been crosschecked with lists of ingredients known or suspected by scientists of being harmful to humans. When you choose Oilogic® essential oil blends, you can rest easy knowing that you're only getting the best of Mother Nature's good stuff.
Browse through the Oilogic Care catalog of products that includes safely-diluted essential oils for babies, essential oils for kids, and essential oils for toddlers. Take note of the essential oils listed in our ingredients and the natural and positive effects they can have on your mind and body. Products like our Stuffy Nose & Cough Essential Roll-On makes use of orange oil, lavandin oil, fir needle oil, cypress oil, and eucalyptus oil, all of which can work together to help soothe the gunky feeling of icky, stuffed-up noses. Roll it on the back of your child's neck, chest, and the bottom of your feet and breathe deep. And, like all of our essential oils blends, it's safely diluted so that it can be used on a baby as young as six months old. 
Our wide range of essential oil blends and products can have a large number of benefits when used appropriately and safely. Our Slumber & Sleep Essential Oil Roll-On, for example, can be a powerful sleep tool. The soothing aroma can be quite relaxing, even for the fussiest babies and toddlers. Breathing in the restful scent can make all the difference between a night of tossing and turning and one filled with pleasant dreams. Or our Stuffy Nose & Cough Vapor Bath can bring the same sense of comfort as our Stuffy Nose & Cough Roll-On, but is added to a warm bath instead of being applied to the body. Our collection of products can give you the steps and the tools to help create a natural regimen for you and your little one.
When you decide to buy natural essential oil products from Oilogic Care, you're not just choosing a natural way to help your kiddo . You are also choosing a product that is Eco-conscious. Each of our essential oil products is cruelty-free and 99% of them are vegan, and we never engage in animal testing. We love our fur babies too!
We hope that you and your entire family will enjoy all of our products with essential oils for babies, essential oils for kids, and essential oils for toddlers. If you have any questions, reach out to us at JordanAndWorth@oilogiccare.com. We're happy to answer any questions you have. If you're a returning customer and you love our products, please leave us a review. We appreciate your comments!

Contact Us